What is Your Power and How Will You Use it?
Speaker: Kirsty Anderson, Ministry for Women
Hosts: GWN
Venue: Inland Revenue, Wellington
Date: 25 July, 2019
Attendance: 70
On 25 July, the Government Women's Network Te Aka Wāhine o Aotearoa (GWN) were pleased to host Kirsty Anderson from the Ministry for Women who presented her thoughts on the 2019 Women Deliver conference under the topic 'What is your power and how will you use it?'
Kirsty attended the conference in Vancouver in June along with over 8,000 delegates from around the world. The conference theme was "Power, Progress, Change" and Kirsty spoke about her experiences and offered ways to identify what our unique powers are as individuals and groups and how to use them to their best effect.
Kirsty's observations and feedback on the conference included:
Her experience as one of 11 New Zealand delegates attending including Kim Griggs from Radio New Zealand
Many people were amazed that New Zealand had a Ministry for Women (a rare thing) and came to say they "love New Zealand's Prime Minister"
The conference had many fringe events – including a showing of the film, My Year with Helen, and a workshop with Helen Clark.
The conference's 'Power' theme came through strongly with many different interpretations and visions for the concept of 'power', but all with a focus on using our power – as individuals, as part of an organisation (or family or club) and as part of a movement.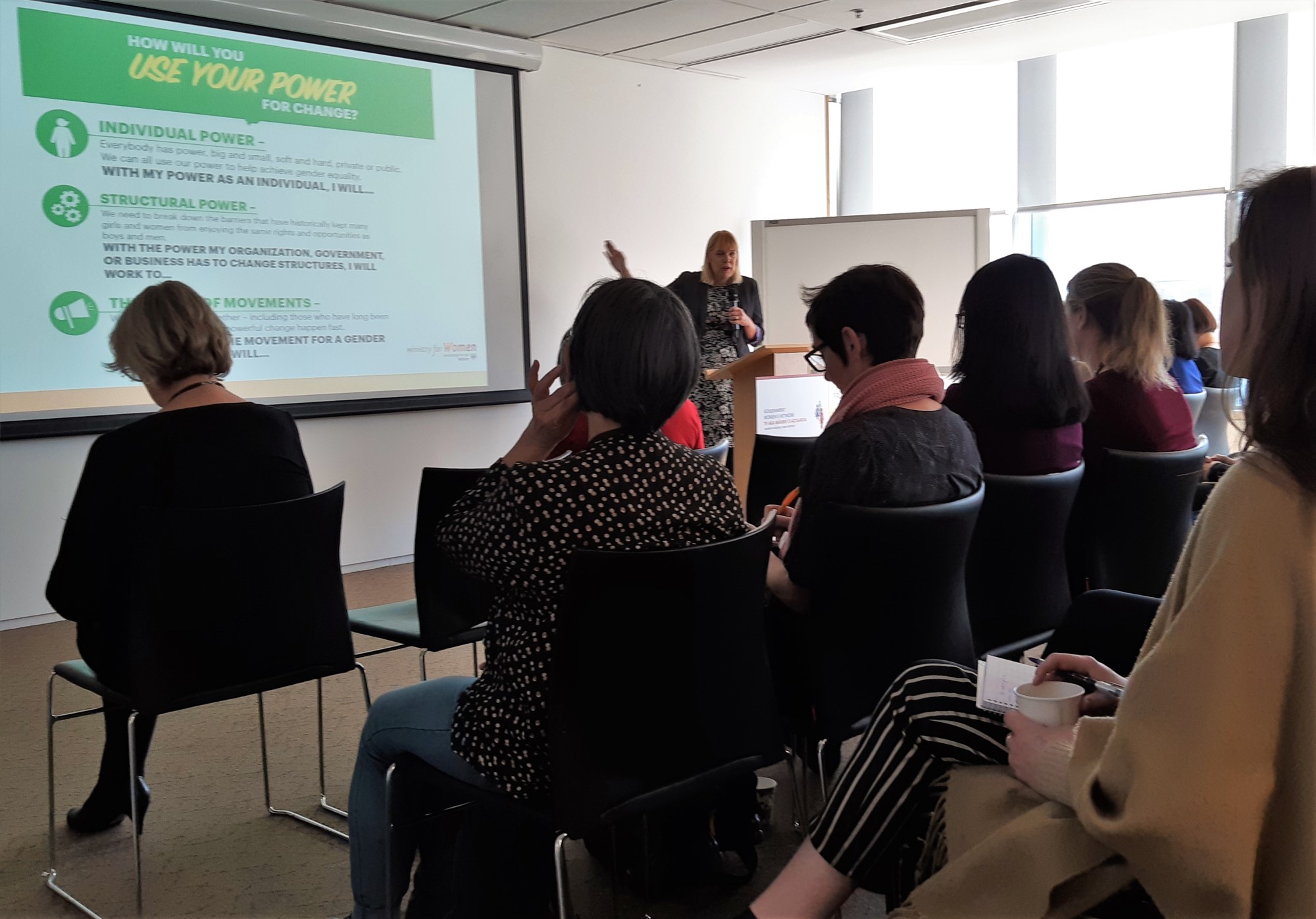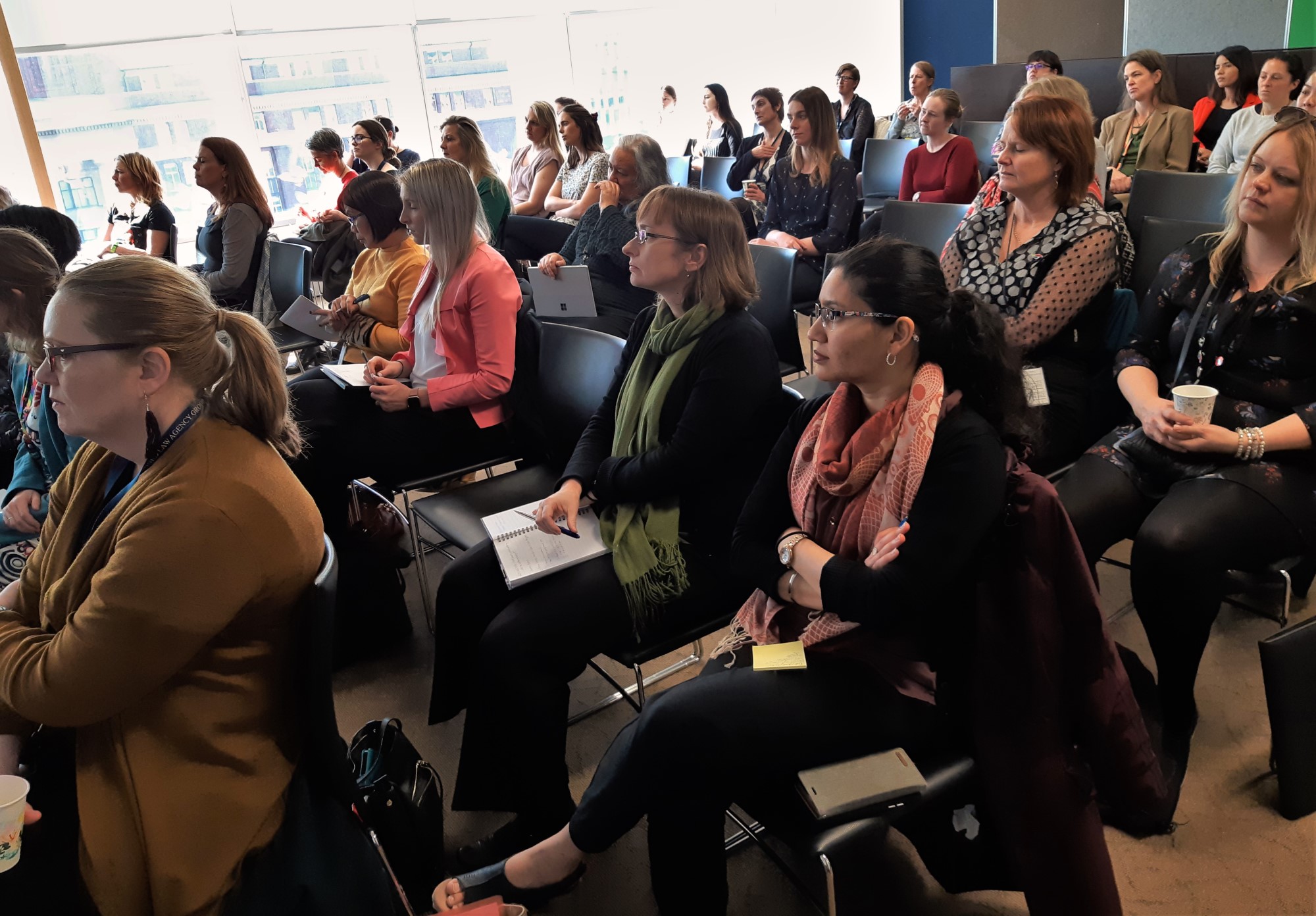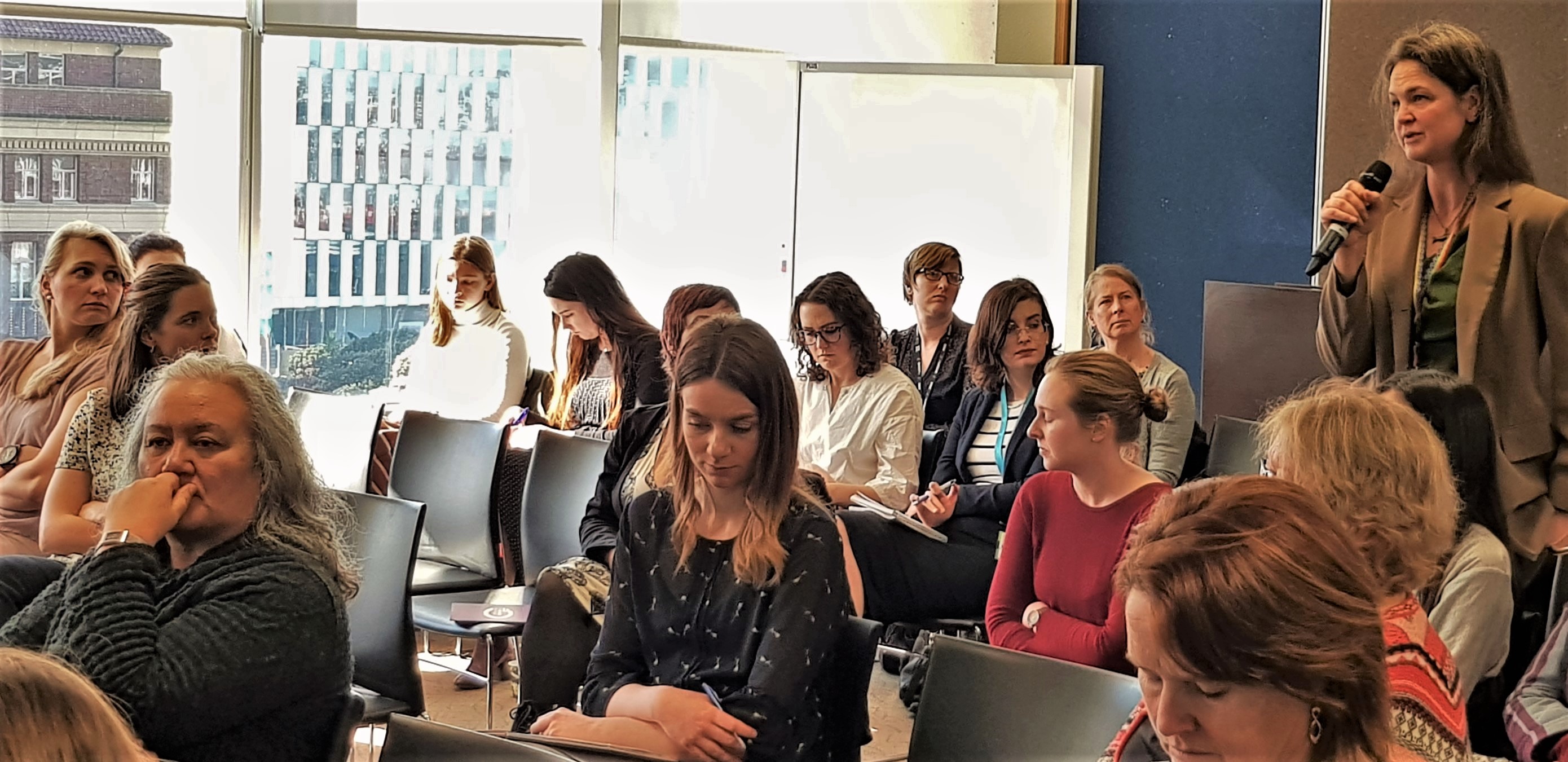 Key action points
Encourage others – encourage younger women, encourage men to participate, encourage people to be part of the conversation
Learn who makes the decisions – do your homework and approach the right people
Share with others – use Linkedin, share successes, share events, share advice
Find out what is important to women – don't assume, ask
Develop a culture that will help women
Develop policies that support women
Resources
Playlist of videos from Women Deliver conference presentations
Policy briefs from Women Deliver's 'Deliver for Good' initiative
Women in Local Government initiative from the Federation of Canadian Munipalities (open to international partnerships)
The design of everyday men, Deloitte report examining the role of men in the workplace to achieve gender equality
Business Briefing on Unpaid Care and Domestic Work, Unilever and Oxfam
Attendee feedback