ACC Women's Network celebrate International Women's Day
Speaker: Jess Stuart
Hosts: ACC Women's Network
Date: 8 March, 2019
Jess Stuart, a motivational speaker and life coach, came to speak to us on Friday 8th March in Shamrock House as part of our celebration for International Women's Day. The event was run by the ACC Women's Network and everyone was invited.
Jess is a truly inspiring speaker whose stories and ideas spring from the heart. Her common human themes allow her to connect with her whole audience regardless of gender. Not only can she connect, but she also possesses a keen analytical mind that can pinpoint key areas that need attention, not only exploring why and where women can be disadvantaged, but also how they can move out of that.
You can get all the details to these events and also courses and workshops by going to her websites, Jess Stuart and Inspire your Life.
If you're still unable to catch her speaking in person, then you can still see her online videos also available on her websites and You Tube. Just some of the videos which cover off many of the subject areas that she spoke about on IWD are:
International Women's Day 2019 Top Tips: theme – Balance for Better
Imposter Syndrome (links to a page showing a small series of short videos on this subject)
The need to be perfect - internview with Jess Stuart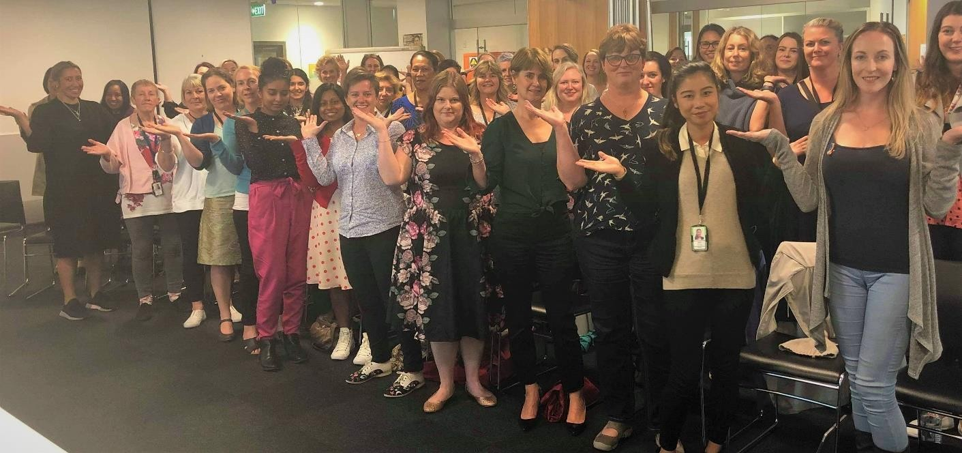 Balancing for Better at the ACC International Women's Day Event