Speakers: Prudence Walker, Jacqui Francis, Neve Soryl 
Host: Southern GWN 
Venue: Online 
Date: Wednesday 12th May 2021 
Attendance: 32 
Southern GWN was pleased to host the CE Prudence Walker, Disabled Persons Assembly, Senior Customs Officer Jacqui Francis and Connector Neve Soryl, Enabling Good Lives in a live online panel discussing the topic of accessibility.  
Panel MC SGWN Committee Member Jennifer Leahy led the panel through questions raised by SGWN, and members via Zoom. 
Panellists discussed social contexts that affect how an impaired person is perceived, biases that affect employment and workplace experience, ideas for people supporting colleagues with invisible disabilities, and ideas for creating an inclusive accessible workplace.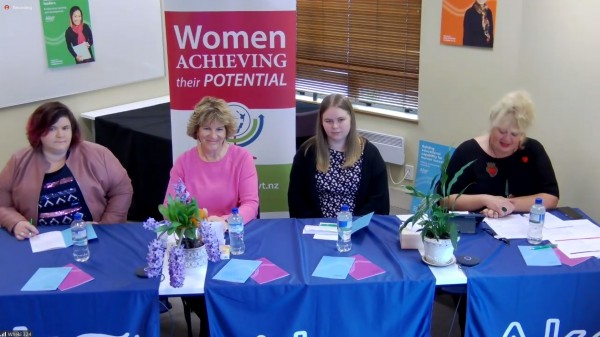 Key messages 
According to the Social Model, context can define whether someone is impaired or disabled as society may not think of someone with an impairment when constructing buildings e.g. no ramps make an impaired person disabled
Being disabled is not a "Bad Thing" – as Stella Young highlights (check out her Ted Talk: I'm not your inspiration, thank you very much | Stella Young)
Work networks provide opportunity to meet others with impairments, help strengthen and support staff. 
Ask people what you can do to help 
Be part of a culture committed to supporting and including disabled staff. 
Bias can become apparent at face-to-face interviews, after successful phone interviews; when a person's physical disability becomes apparent. 
Challenge ourselves on our bias. 
Be aware of how staff identify themselves and mirror that language 
Work together with coaching and mentoring 
Believing in someone makes it easier for them to achieve objectives