Speakers: Carol Mitchell and Hilary Derrick
Hosts: GWN
Venue: Archives New Zealand, Wellington
Date: 3 April, 2019
Attendance: 64
Drawing on their many years of combined experience in public speaking and confidence-building, Carol Mitchell and Hilary Derrick provided key insights into methods and techniques for becoming more confident public speakers.
Carol and Hilary shared anecdotes from their own life experience and the challenges they've faced in overcoming their fears and obstacles. Hilary spoke about grappling with debilitating shyness and having to pretend to be someone she wasn't to get through difficult moments – including reinventing her professional identity when she chose to make a career and industry change. Hilary told us that taking every opportunity to speak in meetings and presentations means her skills and confidence remain honed.
Carol's long experience with mentoring, positive culture shifts, and as District Director for Toastmasters New Zealand means that she can offer solid advice and many tips for how to overcome anxiety and self-doubt. Admitting that she doesn't actually enjoy speaking in public, Carol offered strategies which included controlling your voice, feeling empowered by your wardrobe, and how body language can help build your confidence and stage presence.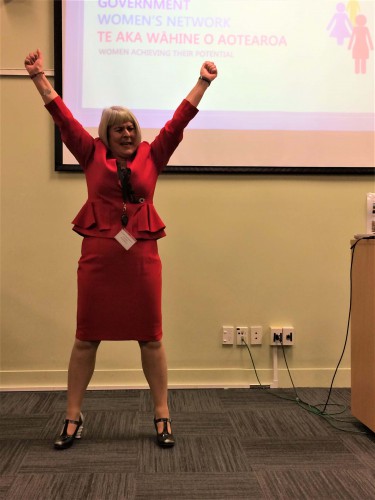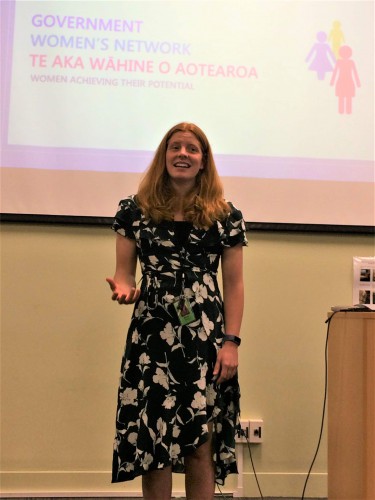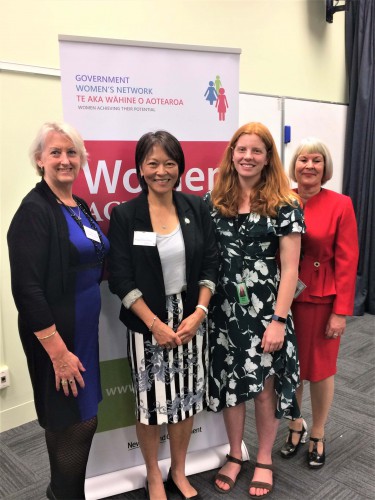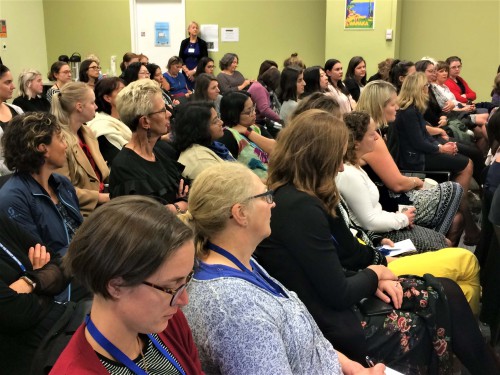 Key messages
Take your time, be authentic and speak in everyday language to ensure your audience stays with you
Listening to learn, not merely to respond, allows you to engage in a discussion with more confidence
Give yourself a good start by wearing something that makes you feel confident and powerful
Don't let your body language detract from your message – being less active means the actions you do make have more impact; look your audience in the eye; keep an open stance to build trust with your audience
Stay positive – don't be hard on yourself, prepare beforehand, and see the opportunity, not the obstacle.
Resource
Download a PDF of Carol's BALLS and GOALS guidelines – including a handy pocket guide.