Quick event kit: Wellbeing edition
Hosts: Your network
Cost: FREE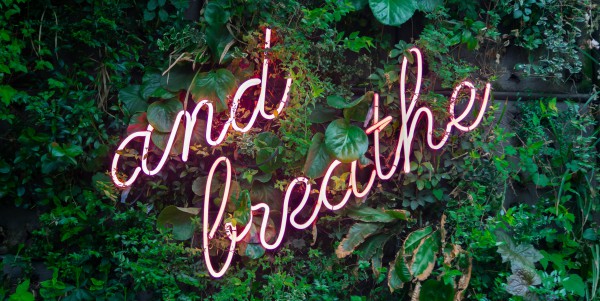 This event kit is designed to help you easily deliver a valuable online wellbeing event for your network.
The kit comes complete with a runsheet, links to resources, activity options and top tips.
During lockdown it can be difficult to focus on anything other than keeping your family and job on an even keel.
We know that networks don't want to lose momentum, but with sudden changes in our schedules, regional staff feeling isolated, and the absence of in-person events, it gets tricky to keep networks moving forward.
To help you connect during lockdown or offer events to your regional staff, we've put together this quick kit so you can easily deliver an event to your members that will also support them in looking after themselves and their whānau.
This interactive event has options which can include breakout sessions or group interaction, and it's customisable so you can include topics relevant to your work programme or team focus. Use the kit as a starting point and adapt it to best meet the needs of your team.
---
Event prep
Consider using music tracks that will play as people are waiting to start and at the end.
Some suggestions:

Loyal – Dave Dobbyn
Sway – Bic Runga
Wairua – Maimoa
Beams – Anna Coddington
Kia Mau Ki Tō Ūkaipō / Don't Forget Your Roots – Six60
Cover me in sunshine – Pink
I'm yours – Jason Mraz
Brave – Sara Bareilles
Tua – Stan Walker
Unwritten – Natasha Bedingfield
Select a couple of short videos or gifs for activities to help people smile and to use as conversation starters.
Suggestions:
Believe in yourself
You can be a hero too
The time you have in jellybeans
Stuck on an escalator - take action
Dance in a puddle
Fan dancing at the NBA
Choose opening and closing karakia. (Or download our suggested karakia.)
Consider which format will work best for you to engage in topics and activities with your members – breakout rooms or group discussion in the main room. You may need volunteer facilitators to help guide a group-wide discussion and highlight questions in the chat.
Resources to share with attendees and use in the event:
A link to the free Pandemic Pack from Hummingly, with short explanation of what it is and ask attendees to read ahead of the event
Custom backgrounds that can help illustrate people's moods
The 'virtual coffee coupon' graphic


What is the Pandemic Pack?
Elizabeth McNaughton and the team at Hummingly created the Pandemic Pack, 30 easy to use cards with specific and practical tools, to guide people through challenging times and disruption.
Elizabeth has run a number of wellbeing events for GWN and attendees always find them positive, insightful and helpful to build personal and team resilience.
We are excited to provide an opportunity for you to share some of Elizabeth's resources with your network.
Ideas for using the Pandemic Pack
Option 1: create breakout rooms so people can connect and discuss the cards that resonate with them.
Option 2: have a whole-group discussion about cards, perhaps asking for comment in chat about favourite cards and discussing.
Ideas for the Pandemic Pack activity
To encourage connection and show others that we are thinking of them. Take a photo of a card and send it to someone you care about with a nice message.
As conversation starters. To make reaching out and connecting to our friends, family and colleagues easier.
To encourage us to take a break. Organise a time for a virtual coffee with someone to chat about a card. Or, pick up a couple of cards (and your phone), go for a walk and talk to someone you care about at the same time.
As ongoing reminders to prioritise our wellness. Print a card to focus on and clip it to your calendar or put on your fridge. The length of time you pick to make the card your focus is up to you – maybe a card per day, a card per week or a card per month.
Suggested run sheet
Time

Agenda

Notes/Links

Music while you wait for attendees to join.

2 mins

Begin with karakia

There are several uplifting karakia which can offer a difference to many of the karakia we use regularly.

1 mins

Activity: a quick breathing exercise

3 mins

Share a video as a conversation starter or mood lift

5 mins

Activity: Check in. How is everyone feeling?

Task: Ask attendees to change their backgrounds to one of the custom backgrounds provided, to reflect how they're feeling.

Depending on numbers, offer the opportunity for those willing for a few minutes of conversation.

15 mins

Introduce the Pandemic Pack

Activity: Your chosen Pandemic Pack activity.

5 mins

Activity: Ask group about how the Pack can be used with family members and bubblemates.

3 mins

Uplifting video/gif interlude (optional)

5 mins

Activity: Take five

Discuss the importance of taking time to get fresh air, stretch, be kind to yourselves.

Task: ask attendees to go to their calendars and book 'Take 5' time into their calendars each day to accommodate this.

2 mins

Activity: Virtual coffee invites

Encourage attendees to share their virtual coffee invites with friends or family who may need to connect

5 mins

Activity: Chat bomb

Prompt the group with a question about how to look after themselves going forward.

Task: After reflection, everyone types their answer/top into the chat box, then when the host signals, everyone presses enter at the same time resulting in the 'chat bomb'.

Reflect on the variety of answers and comment where appropriate.

Suggested questions:

— What's one way you recharge your own batteries?
— What's your top tip for practising gratitude or mindfulness?
— What are your key takeaways from today?
— As a result of today's event, what's one thing you're going to implement for your wellness?
— Can you share a piece of wisdom that has helped you through challenging times?

3 mins

Close with karakia followed by closing music.

If there's time, you can invite people to stay for more informal kōrero.

48 minutes
Feedback
We hope you find this event kit useful. If you hold an event with the kit, please consider sharing your feedback or suggestions for improvement with us.