A survey of all GWN members was conducted in May. It strongly confirmed the impact that GWN (including AGWN and SGWN) has had on people.
There were 381 respondents. 65% were very satisfied or satisfied with GWN.
97% receive GWN emails and people make use of the links to resources and events.
18% of respondents felt that GWN kept them informed about what was happening in the public sector.
"GWN news is great – it helps provide me with a view about the sector outside my own organisation. Looking forward to attending more events as they occur."
74% had attended a GWN event. Nearly 50% of respondents had attended a Summit.
"I constantly rave about this event [the Summit]. I attended at a pivotal point in my career and it gave me real clarity on home and work life balance, children/career pathways, confidence to just keep doing what I'm doing and the realisation that I could really do what these woman on stage had done. A truly inspirational day."
Results show that GWN is working towards its goal of connecting government women within and across agencies to achieve their potential.
"I have had the pleasure of meeting a few Māori wāhine through GWN – we have very few Māori public servants in the Government sector, and even fewer Māori wāhine in leadership positions. So, it's fantastic to be exposed to those wāhine who are part of GWN because it gives me the motivation to keep pushing through."
"It helped me to take a big step up to a people leader/programme manager role when my resident imposter syndrome voice was telling me I needed more experience before I should try. I ignored it and went for it (successfully) anyway".
"Awesome to have the South Island based GWN, gives us an ability to offer more activities to our staff."
"Inspired me to aim high in my career, helped me to build relationships with leaders and people I may not have had the opportunity to talk with otherwise."
Snapshot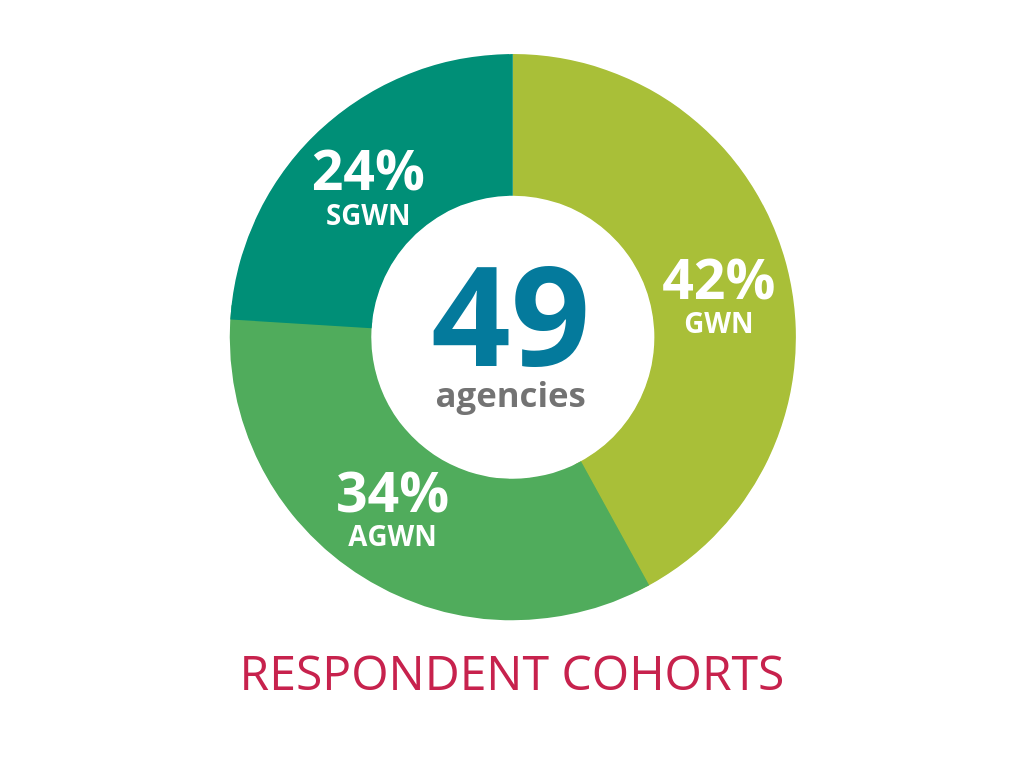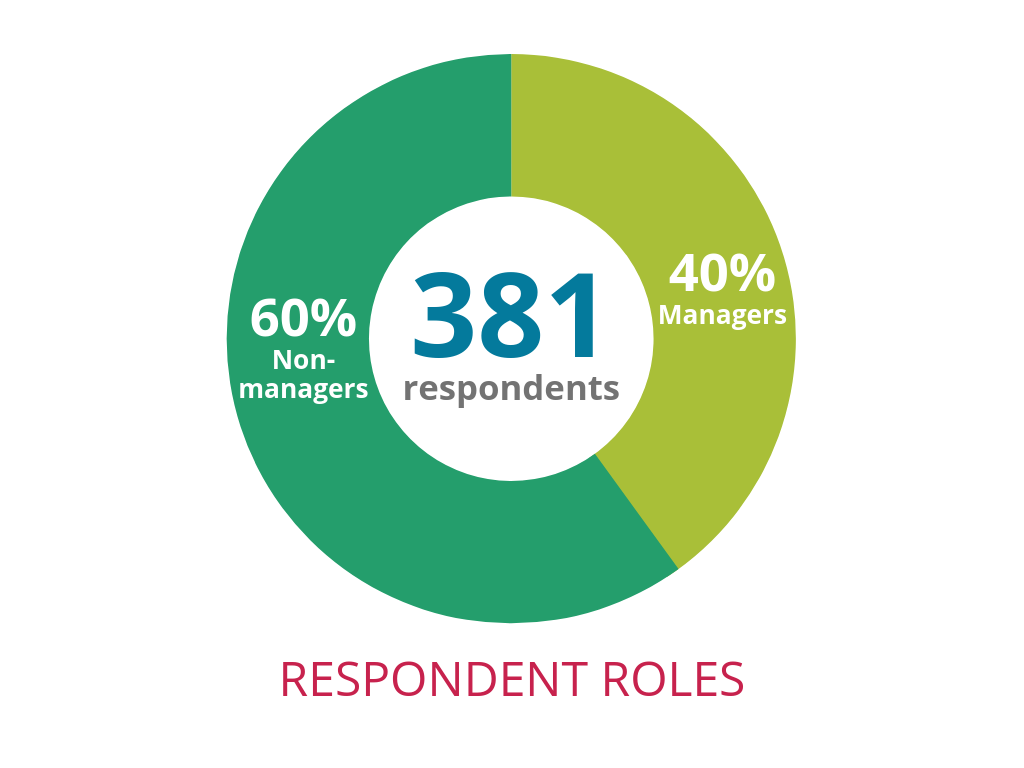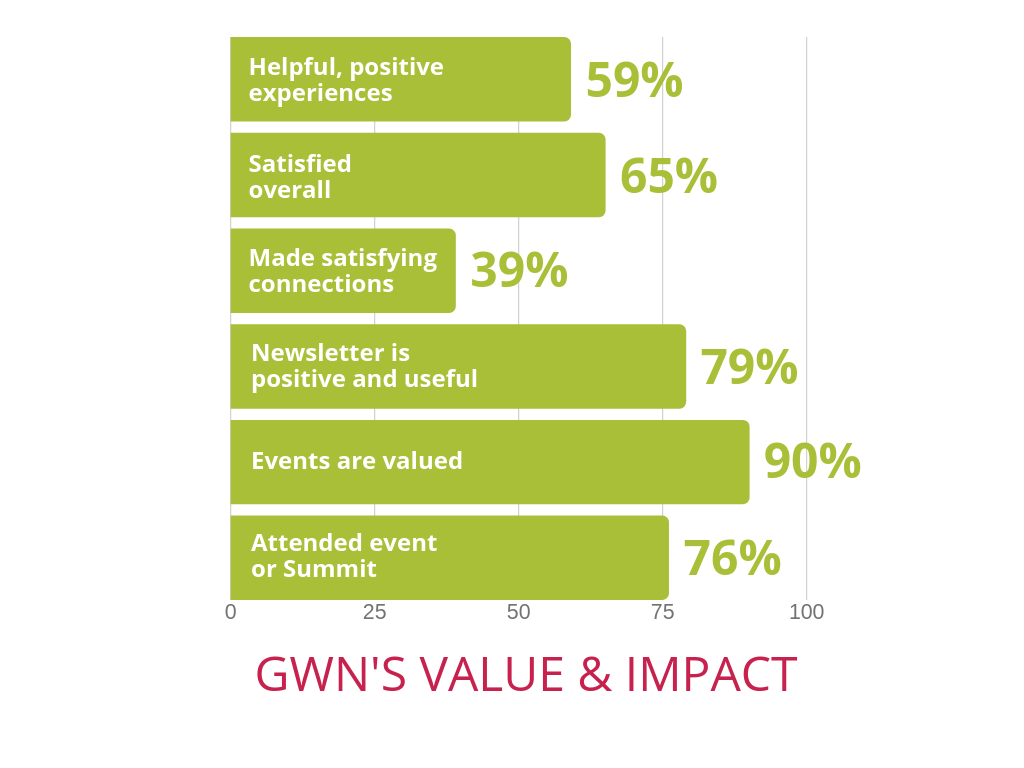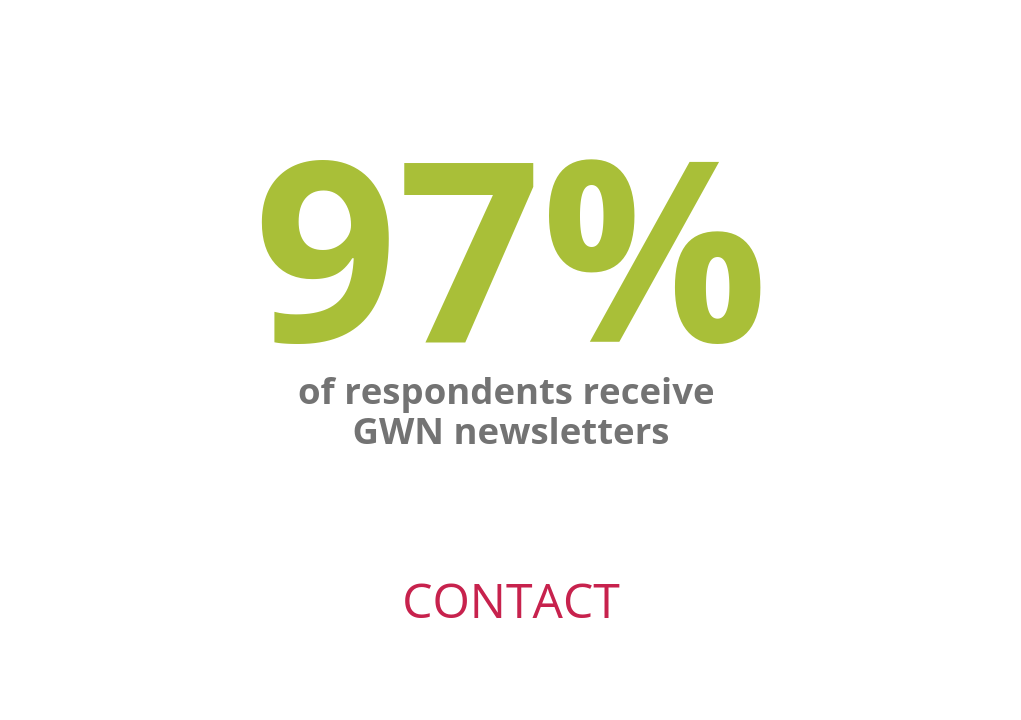 Positive impacts
The most commonly reported positive impacts GWN has made for respondents are:
Inspired me to aim higher or go further
Confidence to apply for a new role and to speak up
Kept informed of wider government initiatives
Connections and networking opportunities
Networking and motivated to apply for a new role.