We are excited to announce that GWN was Highly Commended in the Emerging Diversity and Inclusion section of the Diversity Awards NZ that was held in Auckland on 24 August.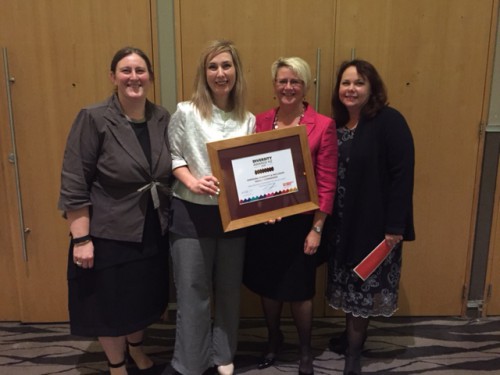 Naomi Ferguson, Commissioner and Chief Executive of Inland Revenue, is pictured with members of the Governance Group (Anouk Alexander, Alison Lewes and Tina Wakefield).
Further congratulations for Naomi, who made it into the finals for the Women of Influence awards! Naomi was nominated by GWN to acknowledge her outstanding support of women in leadership in the public service.