Happy Suffrage Day!
New Zealand was the first country in the world to give all women the right to vote 126 years ago.
GWN's Sponsor, Naomi Ferguson, Commissioner, Inland Revenue, shared a special message with us to help celebrate this important day.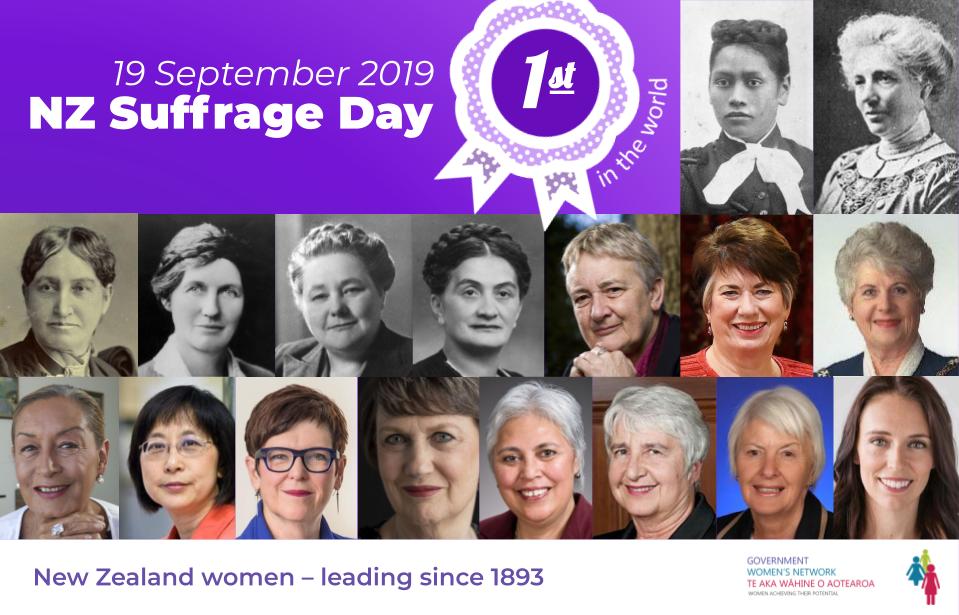 In recognition of Suffrage Day, we've challenged you to identify these amazing New Zealand women and what each of their trailblazing achievements were. Here are our answers (top-bottom, left-right):
Meri Te Tai Mangakāhia – the first women to address Māori Parliament, where she petitioned for Māori women's right to vote there
Kate Sheppard – New Zealand's most prominent suffragist, the woman who became the foremost champion for suffrage and the first President of the National Council of Women
Elizabeth Yates – first woman elected mayor in the British Empire, 1893
Elizabeth McCombs – NZ's first woman MP, 1933
Mabel Howard – NZ's first woman Cabinet minister, 1947
Iriaka Rātana – first Māori woman MP, 1949
Marilyn Waring – NZ's youngest elected woman MP, 1975, age 23
Fran Wilde – NZ's first woman party Whip, 1984
Dame Cath Tizard – first woman Governor General of New Zealand, 1990
Georgina Beyer – first openly transgender MP in the world, 1995
Pansy Wong – NZ's first Asian MP, 1996
Dame Jenny Shipley – NZ's first woman Prime Minister, 1997
Helen Clark – NZ's first woman elected Prime Minister, 1999
Winnie Laban – NZ's first Pacific woman MP, 1999
Sian Elias – NZ's first woman Chief Justice, 1999
Margaret Wilson – NZ's first woman Speaker of the House, 2005
Jacinda Ardern – youngest woman head of Government, 2017; first New Zealand Prime Minister to give birth in office, 2018
Take a moment to remember all of the amazing Kiwi women trailblazers from our past and present and share with a colleague or friend a woman who inspires you. Whakatū wāhine!